Australia doesn't need to go too far to be tarred with the same brush!
Co-Creating Our Future on Planet Earth
Everyone who reads my blog understands that I think if we allow this next bread-and-circus election to go forward, the American people will surely commit themselves to a nightmare existence. ~J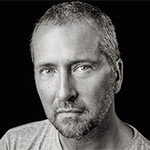 Sam Gerrans is an English writer, translator, support counselor and activist. He also has professional backgrounds in media, strategic communications and technology. He is driven by commitment to ultimate meaning, and focused on authentic approaches to revelation and realpolitik. He is the founder of Quranite.com – where the Qur'an is explored on the basis of reason rather than tradition – and offers both individual language training and personal support and counseling online at SkypeTalking.com.
Published time: 17 Jan, 2016 13:53Edited time: 17 Jan, 2016 16:02
For the price of one US presidential election, you can make the four or five most expensive Hollywood films of all…
View original post 1,536 more words